Camps and language trips

THE "RPG in ENGLISH" CAMP WITH BT ORION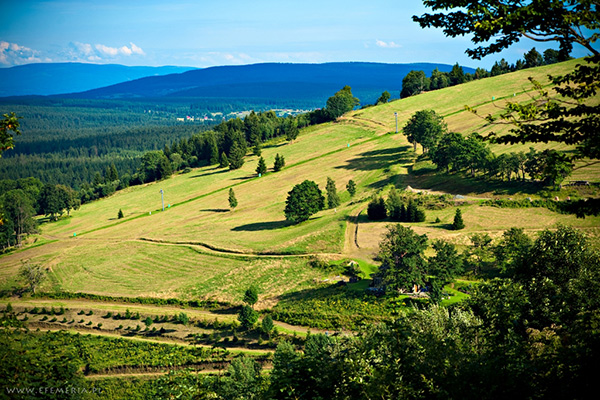 The Orion Travel Agency (BT ORION) has been organising teen RPG camps in the wonderful Kłodzko Valley for nearly 20 years. Tell Me and Orion joined forces to provide a special new offer: fun + learning at a summer camp. The focal point of the camp will be the cycle of 8 RPG English classes, 4 hours each. The Storytellers from Tell Me will teleport the students into a magical world of fascinating and engaging narratives. All participants will have the opportunity to expand their vocabulary and gain more confidence in communicating in English whilst experiencing epic adventures! The programme also includes trips, field games, lectures, workshops, archery and fencing, bonfires, contests, cooking workshops and a LARP game set in a 17th century fortress in Srebrna Góra. All of the above will have a solid dose of English-learning as well.
"RPG in English Camp" in Zieleniec (in the Kłodzko Valley)
Cost: 1799 PLN*
Date: 7-19 July 2018
Accommodation: Mieszko Recreation Centre in Zieleniec
Age: 13-20
* (+ transport fee, 190 PLN for travelling from Warsaw)
REGISTER NOW! Pay 50 PLN less for quick booking until 5th March!

recruitment form
An example of a typical day on our camp:
Day 1:
After breakfast: how to pick the right music for a scene – workshops
After lunch: 4 hours of English RPG classes with Tell Me Storytellers
After dinner: a cyberpunk classic – Ghost In the Shell – screening
Day 2:
After breakfast: 4 hours of English RPG classes with Tell Me Storytellers
After lunch: fencing – practicing basic moves and enjoying the outdoors
After dinner: Games Room – having fun with tabletop and card games
Day 3:
After breakfast: hicking in the Bystrzyckie Mountains – fresh air and magnificent views
After lunch: how to lead action scenes in new systems – lecture
After dinner: 4 hours of English RPG classes with Tell Me Storytellers
What to expect apart from RPG in English:
Archery
We deal with archers in almost every role-playing game – sometimes in the form of an eagle-eyed companion, other times a merciless arch nemesis – but there are always some bull's eyes along the way. On our camp, you'll have the unique opportunity to learn more about this great discipline.
LARP games in the camp
LARP stands for Live Action Role-Playing, typically in a scenery that matches the game's theme, oftentimes with the use of stylised costumes and props. Our recreation centre is located in the perfect place for this type of entertainment – we try to use this potential to the fullest and surprise you with something new every year.
Fencing
Your heroes might have learned to be masters of quick strikes and swift parrying, but the wilderness of RPG worlds is different from real-life fencing. Learn more about this sport in a safe environment with safe weapons.
A LARP game in a fortress
One of the main points in our programme – a Live Action Role-Playing game in a 17th century fortress in Srebrna Góra – the biggest mountain fortress in Europe! The spacious courtyard and the mysterious dungeons have witnessed dozens of stories: complicated courtly intrigues, battles of magical creatures from fantasy realms, science-fiction horrors, mystical fairy tales… Let's create the next one together.
JUGGER
Jugger – a sport inspired by the iconic post-apocalyptic movie "Blood of the Heroes". A great opportunity to use your fencing skills, agility, and cleverness.
Fantastic cooking workshops
Who wouldn't like to bake a real-life lembas bread or to have a taste of the sweets that made Edmund Pevensie betray his own family? We will surprise you with some fantastic (pun intended) recipes!
Sight-seeing
It's good to take a break from all the maps, figurines and dice rolling every now and then. That's why we will all take a trip to the beautiful town of Duszniki Zdrój. The local Museum of Papermaking offers great tours and papermaking workshops.
Bonfires
There's no camp if there's no bonfire – that's the perfect time to get to know new people, chat, discuss your camp experiences and tell various stories.
"Magic: the Gathering"
Let's play the oldest and most popular trading card game! Don't forget your decks!
Tabletop battles
We have a tabletop room waiting for you! Take your army and test it on the battlefield!
Games Room
Dixit, SmallWorlds, Settlers of Catan, Pandemic, Bang!, Shogun… There's a lot to list, because we have dozens of games you can use with various settings and difficulty levels.
Screenings
Films help us come up with unbelievable ideas – they're full of pictures and scenes that help us imagine what's happening in our RPGs a bit better. They are a true goldmine of inspirations, engaging stories, well-rounded characters, tricks and plot twists. They are a gift that keeps on giving!
… and much more!
Fill in the form below, we will contact you soon.
recruitment form